VOTE BOULT FOR MAYOR - WINNING CAMPAIGN
Helping Jim to lead our communities into tomorrow.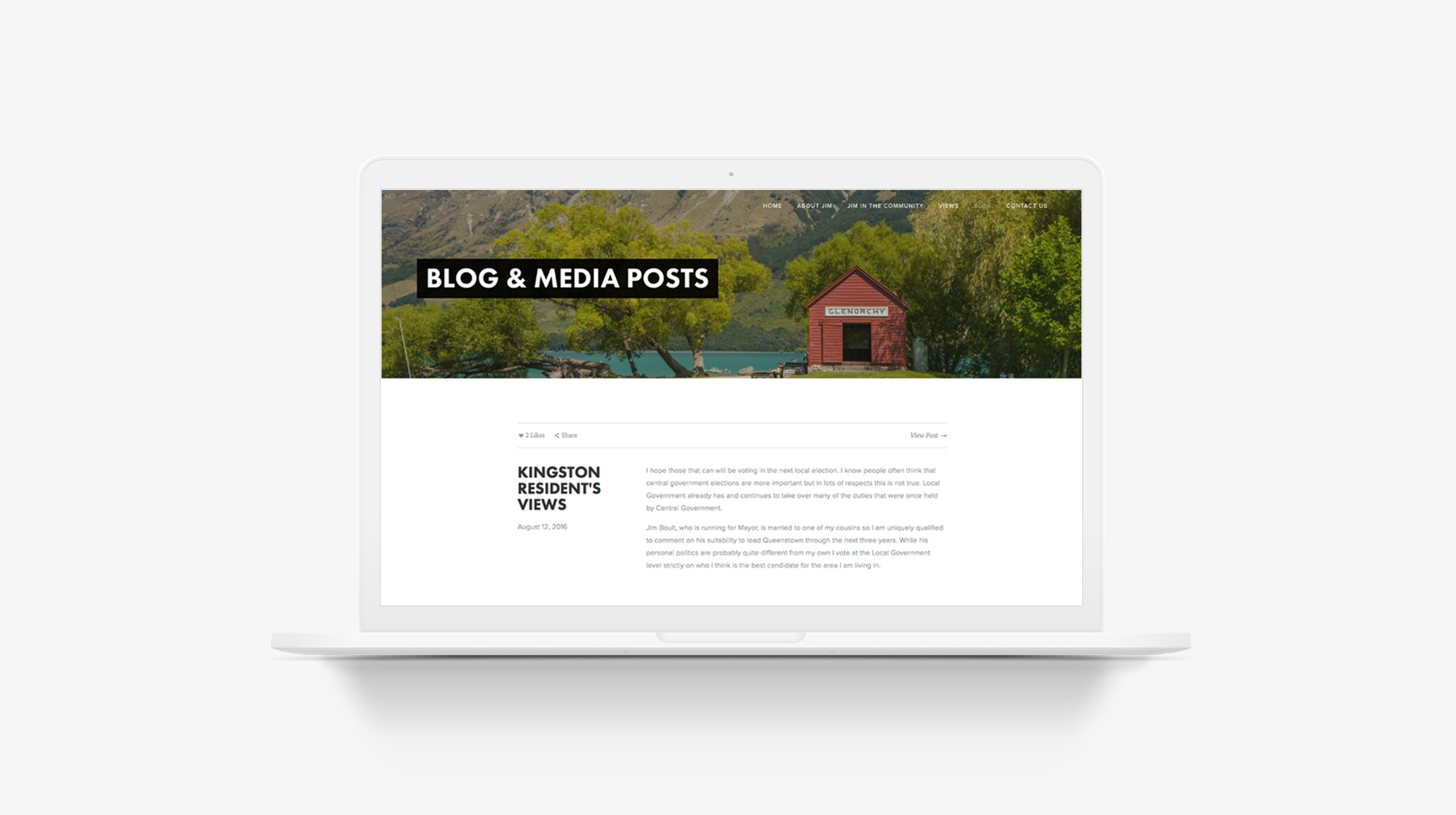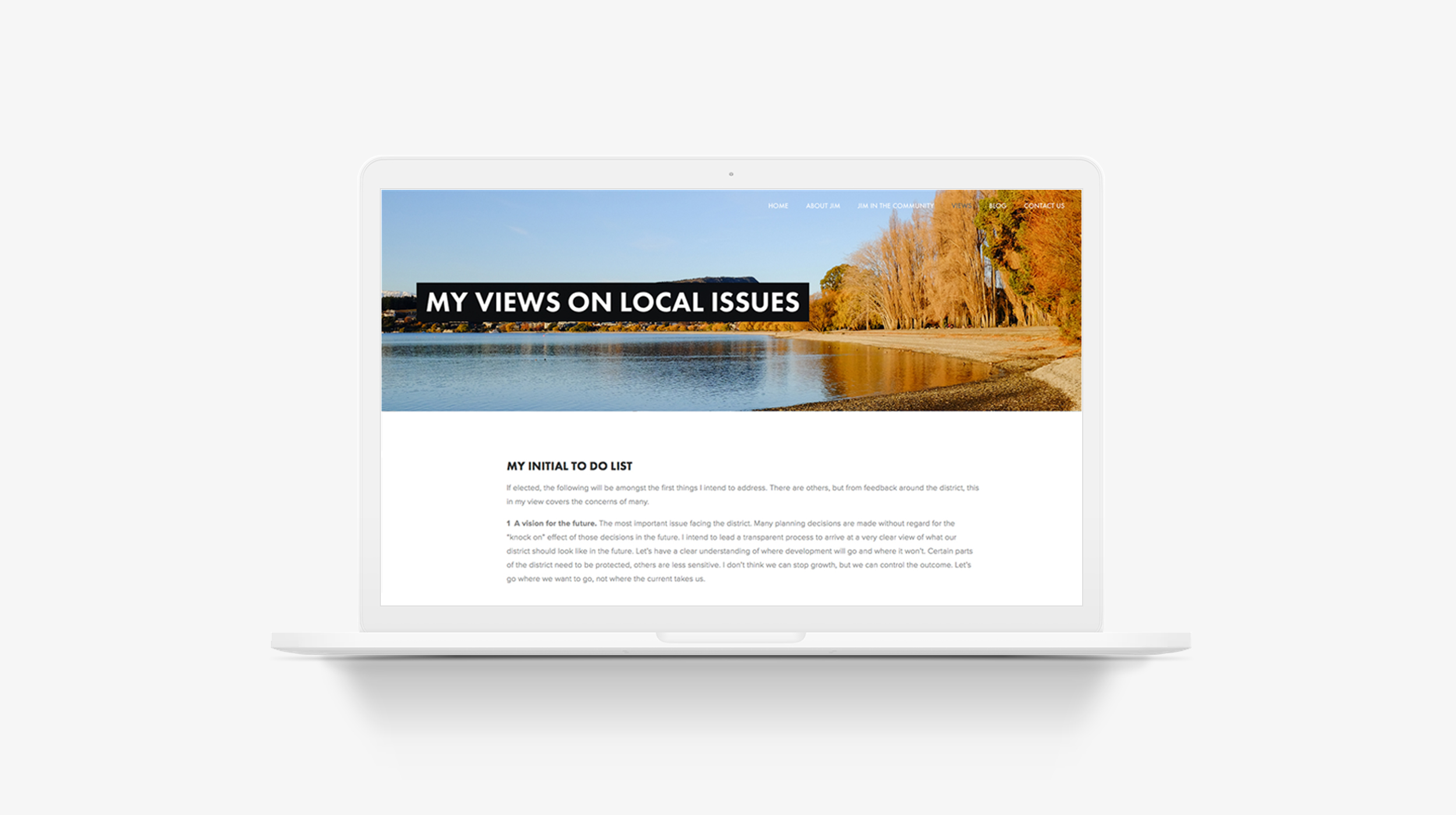 "
The excellent work that went into designing my website, together with the hardcopy material I distributed played a major part in my election. I am delighted with the work that you did on my behalf Sophie. Your material was innovative, focused, appropriate and above all delivered in a timely fashion.
— Jim Boult on winning the Queenstown Lakes District Mayor election.
"
Campaign Brand . Website . Advertising . Marketing Collateral